It is quickly becoming the month of introducing new features here on the blog, but let's just say that everything around here was overdue for some change!
So this feature is where I tell you which books I have added to my ever-growing TBR-list on Goodreads and why I felt inclined to add it. Sometimes it may also include books that I bought and other times it might be about books I'm getting rid of (physical books or TBR-books). I will include a couple of keywords for every book(though as I've not read it yet I'm just pretty much guessing about all of this based on the synopsis) but will always link to the goodreads page as well. Let's get this party started!
Added to my TBR:
Keywords: Voodoo, murder mystery, curse
This is a book that contains some sort of prophecy/prediction, and I was feeling that. It also features voodoo stuff, which I know nothing about but am really intriguied by, so I'm hoping there's a lot of that in this book. There's also a bit of a murder mystery which I love! The only thing I'm not so sure about is the curse itself because it an quite quickly become cheesy in my opinion, but hey, let's give it a chance first!
The Year of Living Danishly: My Twelve Months Unearthing the Secrets of the World's Happiest Country
Keywords: Denmark, happiness, #1!
Not only do I love pretty much all things Scandinavian, I also like being happy, so this sounded like it could definitely be a book for me. That being said, non-fiction is not something I read often (because it's not always my cup of tea) but I'm willing to give this a shot. especially now that I'm reading the happiness project (review to come once I've finished that)  and I'm really enjoying that book. I think everyone can use a little more happiness in their lives, no matter how good it was to start out with (if only to appreciate things more!).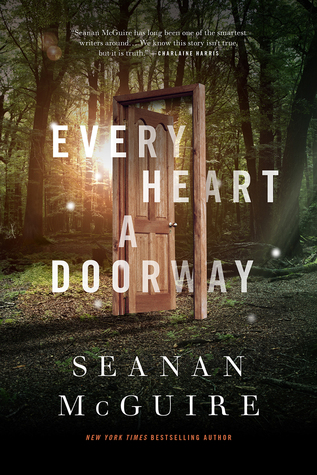 Keywords: missing children, fantasy worlds, Home for wayward children
Can I just start off by saying that I absolutely love this cover? I like the door into nowhere, I love the light in the forest, the colours. And how the title is going through the door. For me, this cover is a very big hit! As for the story, the whole thing sounds so intrigiging. Plus it seems to be about a school/home so that sounds really fun too. i love reading about boarding schools and orphanages and all that.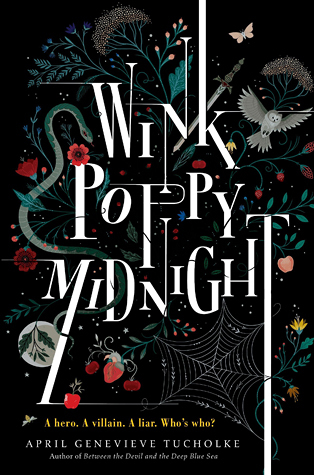 Keywords: hero, villain, liar
With those keywords, how could you not be intrigued by this book? I'm really liking the cover as well. The art is beautiful and there are so many details, I'm just hoping that these tie in with the story somehow. It feels like a very mysterious book (I mean, that title doesn't really tell us anything now does it?!) and I'm really liking that vibe but I do so hope that it pays off when I finally read the book. I've also seen some good reviews (though I haven't read them, as I'm always afraid of spoilers) and they're by people who I follow and often agree with on ratings, so this might just pan out real well. Now I just have to get my hands on this beauty!
Keywords: Cape Town, Muslim, free spirit
I came across this book through one of my goodreads friends marking it as to-read I think. I thought it looked interesting and as I kept on reading that synopsis I couldn't help but think that this book is about so many things that I don't know anything about that I just have to read it! There's this whole "read diversely" thing going on in all of booktopia it seems, and it's not that I have been actively staying away from the them, I just never really felt a super strong pull towards books about something so obviously different(from the Western culture I myself grew up in and still live in today).
Have you been adding books to your TBR recently? If so, which ones (maybe I should add them too?!)? Are any of the books I've added on your TBR as well?