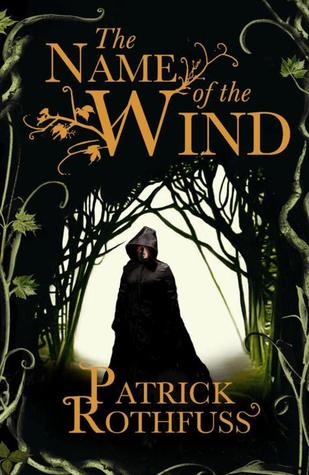 The name of the wind
(The Kingkiller Chronicle #1)
Patrick Rothfuss
Told in Kvothe's own voice, this is the tale of the magically gifted young man who grows to be the most notorious wizard his world has ever seen. The intimate narrative of his childhood in a troupe of traveling players, his years spent as a near-feral orphan in a crime-ridden city, his daringly brazen yet successful bid to enter a legendary school of magic, and his life as a fugitive after the murder of a king form a gripping coming-of-age story unrivaled in recent literature. A high-action story written with a poet's hand, The Name of the Wind is a masterpiece that will transport readers into the body and mind of a wizard.
I had heard a lot of good things about this book before I picked it up, and thankfully it didn't disappoint. I really enjoyed this book a whole lot, due to multiple factors. Was it perfect? Perhaps not, but I enjoyed it immensely and dove straight into the second book, which is also telling in its own way.
So let's discuss the aspects I liked! Right of the bat I have to mention that the writing is absolutely gorgeous. It was definitely one of the things that got me super hooked on this book. It was such a beautiful prose throughout the entirety of this book. And it wasn't just beautiful either, it always led somewhere further on in the story(even if you didn't know so right away). The flow in the writing was also on point. And just the set-up from which this story is told was refreshingly well done in my opinion. I can see that this might not be for everyone, but if you've got a heart for storytelling, you might just fall in love with this series. in general the writing was of a vastly captivating magnitude!
Another thing I really like is the magic-system. Since I haven't read huge amounts of fantasy I'm not completely in the know on the many different magic-systems out there. But I enjoyed the logic behind this one. Just the fact that there was logic in the magic system was already a really good start. I think it also had some good limits (which any good magic-system has).
The whole world set forth in this series seems really awesome as well. In this book we didn't get to see a huge part of that (let's hope we get to see more in book #2!). But what we did get to see was an interesting quilt of villages, cities and kingdoms, each with their own culture and mindset. But even the superstitions varied from place to place which was such a cool detail. And it's just one of many details in this book that just made the whole a very immersive read.
Maybe the most important part of the book,the plot, is not to everyone's liking. Not because it is bad in any way, but because it is so strongly tied to the characteristics of Kvothe, our main character. Let me be clear here: I thoroughly enjoyed the plot, I can just see why some people might not. And as I said it might tie in with Kvothe and his personality. Kvothe is the one thing in this book that I'm not 100% about. Did I dislike him? no. Did I like him? Sorta. Did he feel realistic? Meh… And that is where the trouble lies in my opinion. Kvothe is just a little too skilled at a too many things. I'm not saying that this bothered me while I was reading this book. I'm just saying that I noticed that he picked up on things really easily, when he was stuck on something it was usually in  a situation no one would have even gotten into alive, or it was concerning a matter way beyond his years. As I said, it didn't really bother me all that much, I guess this is just the kind of story with a true hero at its core. (But the contrast it creates with the storyteller in this book is very enjoyable and makes you wonder).
As to the true plot (less so than how it is tied around this heroic main character): I found it enjoyable. Reading it felt like drifting on a meandering river. This story takes you into and makes you part of so many different situations that it feels like a huge journey. I for one wasn't bored at any part throughout this book. The whole of this book just enveloped my mind so completely by excelling on so many points that when I finished it, it felt like I had woken up from one of the most vivid dreams that I'd ever had and that I couldn't wait to get back to.
Lastly I'd like to touch upon the other characters in the book. Elodin was one of my favourites, as was Auri. Bast was a lot of fun too. Maybe these aren't the most important secondary characters of the book, but they were always fun to read about. Simmon and Wilem were nice too. On the other hand: Denna isn't really my type of character, though it does make for some interesting situations.