Today I will be reviewing both Veronica Mars books. I read them one after another and they're in the same series, so this just made sense to me.
Here we go: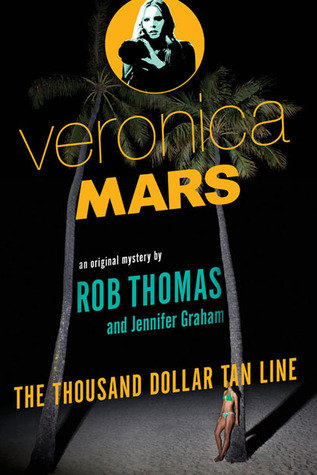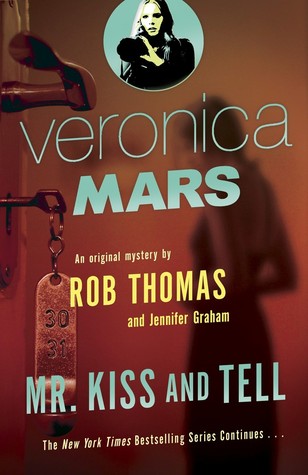 First off, let's talk covers. On the first one I like the color combination of the yellow-ish orange and the blue. I like how these are bold colors and they pop against the dark background. I have to say that it took me fairly long to even see the bikini-clad girl. Maybe that's just me, maybe it's not. The second cover is a bit less bold in it's color scheme. It seems like they used the font colors from the previous books, swapped it and faded it. Am I a fan? Less so than with the first book. Might not be a huge fan of the red background either. But this time the hotel key did immediately grab my eye, so this cover has that going for itself.
Onto the story. Both books had a real fun mystery going. I was intrigued by both stories right away. The first book picks up not long after the events of the movie and the second book starts a couple of months later (about an "after finale-before next season" type period). The story is also just as layered as it was in the series and the books. It's not just the mystery and I like that a lot. Another thing that I find positive about these books is that (especially in the first book) some things are way unexpected, which is very important to me in mystery/detective novels. Yes, this was less the case in the second book, but for me that was just a different kind of detective work, and equally interesting in my opinion.
The characters in these books are those that we fell in love with during the show and the movie. I loved that so many of them were in here. What I loved even more was that, due to Rob Thomas being involved with the series also, there was such great continuity with the characters. They just really felt the same way they did during the tv-series and the movie. That just made these books that much more enjoyable. Veronica was her clever, snarky self. Keith still had that great sense of humor, etc.. I did want to see a little more of certain side characters, like Mac and Wallace; but I'll take what I can get.
Are there things I disliked about these books? Nothing I can think of right now. I just really flew through these books in a bout of nostalgia combined with glee at having new Veronica Mars material to geek out over. maybe it's just my fangirl heart betraying my more critical side, or maybe these books are just awesome.
Are you a fan of the Veronica Mars franchise? Have you picked up these books? What were your thoughts? Has anyone picked these up without having seen the tv-series or movies?